VACATION HOME "TAURUS"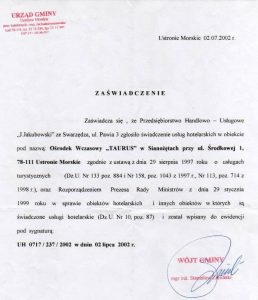 Welcome on the web-side of the "TAURUS" vacation home in Sianożęty.
We invite you to visit this small, but as we hope, nice place and to enjoy your rest in our vacation home. At your disposal are eight wooden cottages with complete furnishing in the nearest Neighborhood of the Sea.
The holiday home is situated directly at the sea, on a promenade and you will bring the way to the sea with a sunshade, a blanket and a sunbed, which are features of the cottages, in 2 minutes behind you. Once you leave the outcome of the vacation home to the sea and turn left, you will come after about 50 m to a guarded beach, where lifeguards have their headquarters, here is also a point of advice for medical assistance.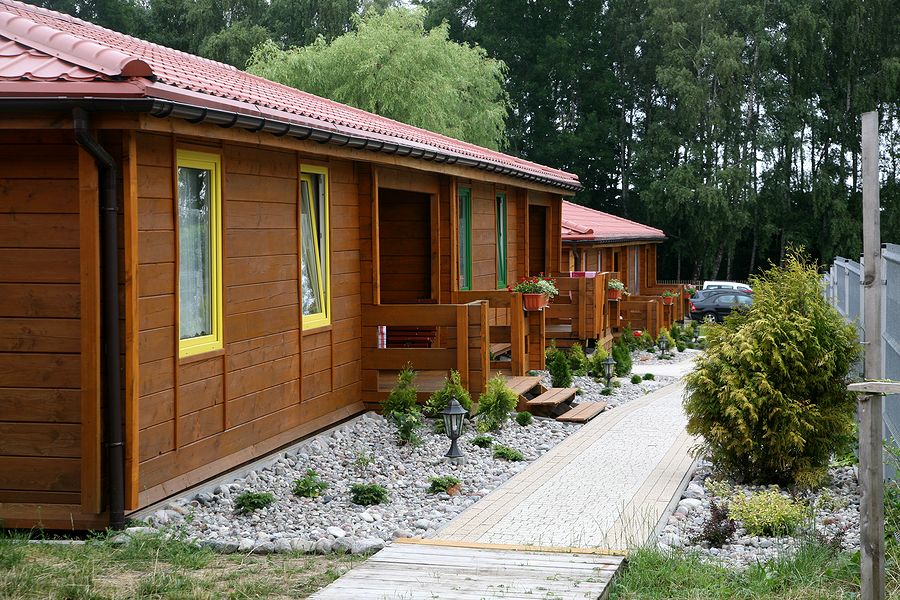 In 100 m – Distance from the vacation home going south, on the Lotnicza street (ul. Lotnicza) there are shops and catering points. If we go further west along this street, we come to the end of Sianożęty. The asphalt road ends with a loop and then comes the site of an old, by the Russian Army in the 90s abandoned, airport with overgrown runway, access to roads and hangars for the planes. A part of the airport is used by Bałtycki Aeroclub (Baltic Aeroclub), so in summer you can see flying paramotors and light aircraft over the beach.
The center of Ustronie Morskie can be reached in 15 minutes, following the promenade east and Kołobrzeg (Kolberg) is located in a distance of 10 km. From the beach the lighthouse in Kolberg can be seen very well.
Our vacation home enjoys among our guests a good opinion, that it gives in his immediate environment no loud discos or clubs. We recommend this place above all to those, who values salience or are looking for recreation in the countryside together with their small children.